Six Fact Saturday
1. Why does Thanksgiving seem like it was ages ago? I finally worked up the energy to chunk the rest of the pie I never got around to eating. It reached the max fridge time. I made turkey tortilla soup and turkey spring rolls with my leftover turkey. They were both leftover turkey worthy. I also had a cranberry turkey sammy. Wyatt went on his first trip without me and he did great. I tried to pressure him into saying he missed me but he was sure he didn't. FINE FINE FINE...I didn't miss you either. Hunter said he was a pretty good road tripper. May I suggest you buy
this tray
for the car seat if traveling with a kiddie soon? Great for working puzzles, driving tractors on, holding food. Claims to be safe.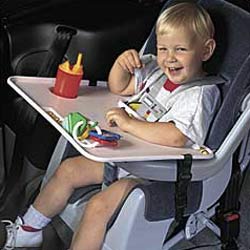 This is not Wyatt..but it kinda looks like him
2. I made a horrible mistake. I bought Wen (you know the infomerical conditioning cleanser stuff) when it was on sale and I had a 20% off Sephora coupon. And I love it. But you have to use huge globs of it to work effectively in your hair. So a bottle lasted me about 3 weeks. And that is every other day washing for the most part. So it was really nice but I won't be buying it again. Until the next sale. I searched for DIY Wen..and the only result I got was add 1 parts shampoo to 3 parts conditioner of a sulfate free product. Nah...thats not the same people. Smells like heaven.
3. So we had some critters in our attic and the owners came and dropped a bunch of Ramik block poison things in to the attic. And you know how those boxes say the rodent goes out of your house to search for water and then boom. Well, nooooo. They don't. Lies, lies, lies. So after Thanksgiving, our house smelled of eau de dead mouse/rat. It was soo horrible. I felt like I was pregnant. I was hot and irritated and nauseated. I was diffusing and candling and ugh. Hunter searched for a really long time in the attic and couldn't find it. A week later its much better. But I bet there are still some alive up there. And they have babies every 21 days. Wah. Go away!
4. Christmas tree is up. Stockings are hung. Lights are on house. Christmas shopping has started. Have our first party tonight. It is 70 something degrees outside. Yeahhhhhhhh!
5. Boys, boots, and mulch hills
6. Girls, princess dresses, and meyer lemons
Labels: five fact friday